Buffalo City Mission
A new building and new beginning for the homeless.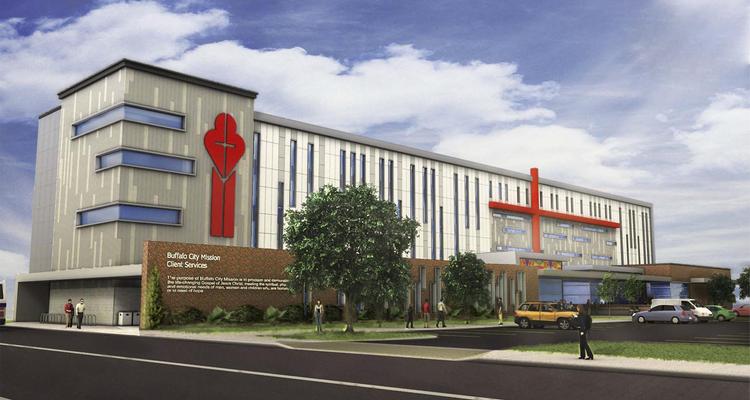 The Buffalo City Mission is a nonprofit organization providing preventative, emergency, and transitional housing programs for the homeless and impoverished. The Mission engaged our team to support its Next Century Capital Campaign – an ambitious, multi-year initiative to raise $15 million to support construction of a new, state-of-the-art community center which would provide community and preventative services, an emergency shelter, transitional housing and recuperative care for the homeless. We were charged with developing a robust communications strategy to drive engagement, contributions and awareness for how this center represents a progressive new model within WNY and across the country.
Paving the pathway.
We identified key verticals and how these pieces should most effectively work together. In addition to multi-event management and community engagement, a tertiary priority focused on the City Mission's dynamic fundraising initiative, Pick-a-Brick, which engaged individuals and organizations to purchase personalized bricks that would create a lasting "Pathway to Hope" in front of the new facility. Outside of this, we provided ongoing counsel to help navigate both opportunities and unplanned developments.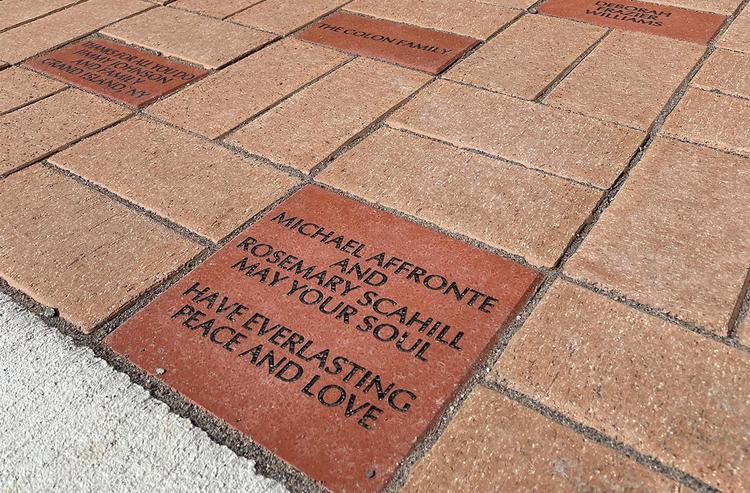 Navigating a pandemic.
With the rise of COVID-19 in March 2020, our team advised the City Mission through a communications strategy and quickfire execution that supported the changing landscape of the Next Century campaign. We developed messaging and online content that helped stakeholders to understand the necessary pivots, what to expect, and where to find further information. The result helped the City Mission to navigate the necessary delays in construction and fundraising, so that it could prioritize the health and wellbeing of all involved.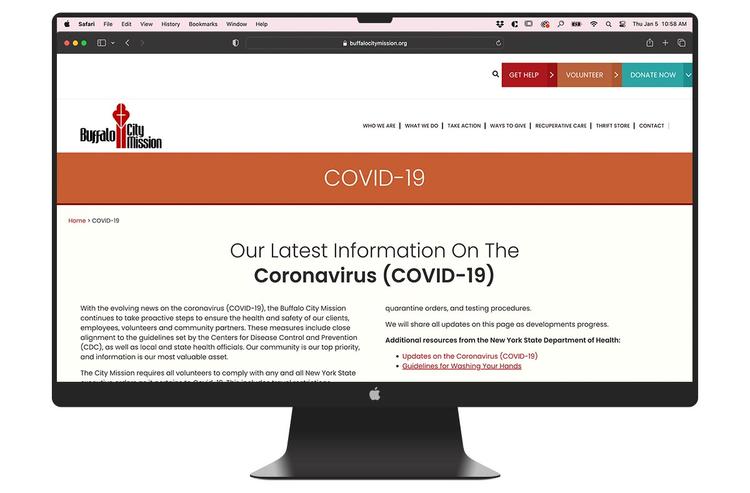 Bringing people together.
To keep strategy fresh and forward-looking, we joined regular committee meetings to discuss updates with City Mission leadership, civic leaders, elected officials and company executives.
We also worked closely with the City Mission and partners based in California and Georgia to orchestrate end-to-end event management for the facility's construction milestones – the Groundbreaking, Topping Out, and Ribbon Cutting ceremonies – as well as commitment announcements from organizations such as the Alfiero Family Charitable Foundation, Delaware North, the Rich Family Foundation (Rich Products), Kaleida Heath, KeyBank and First Niagara Foundation, and more.
For all events, 19 Ideas led run-of-show and programmatic execution – drafting speaker remarks; designing programs and invitations; and coordinating onsite content, logistics and interviews.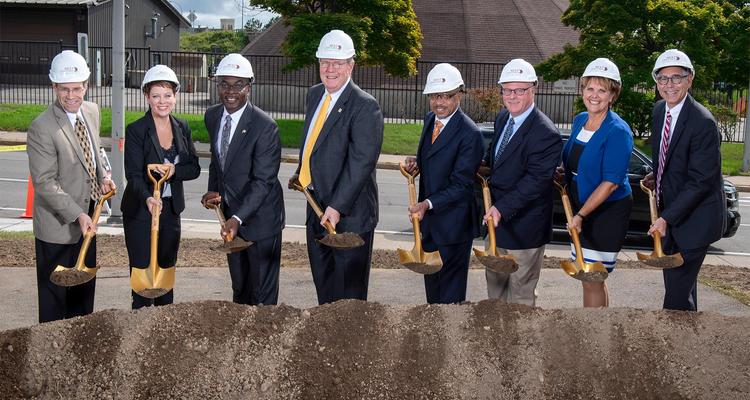 Engaging a community.
19 Ideas drove engagement through a series of avenues. We connected the City Mission with 26 Shirts create a special, limited edition t-shirt series, titled "Street Signs" – with a portion of the proceeds supporting the funding of an emergency shelter unit in the City Mission's new Community Center.
We designed digital assets and content to maximize reach across Facebook and Instagram. We worked closely with the City Mission to manage strategic media spot placements through print, radio, and television outlets across Western New York. And we supported this with a sustained earned media strategy that engaged journalists to attend events, cover milestones, and become intimately familiar with the campaign and its connections to the city.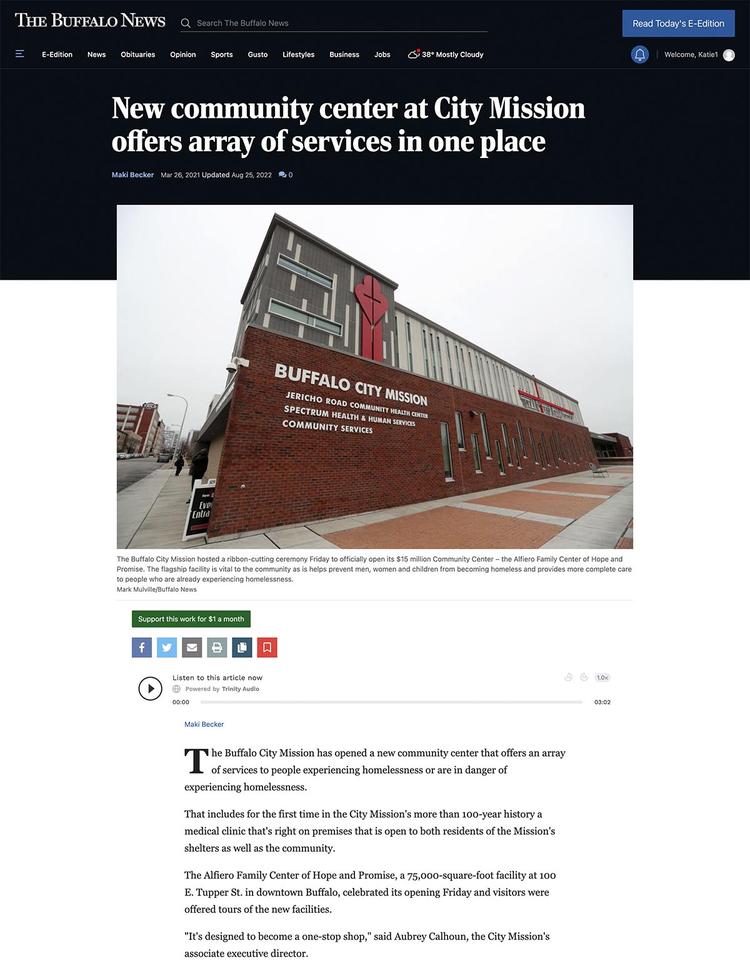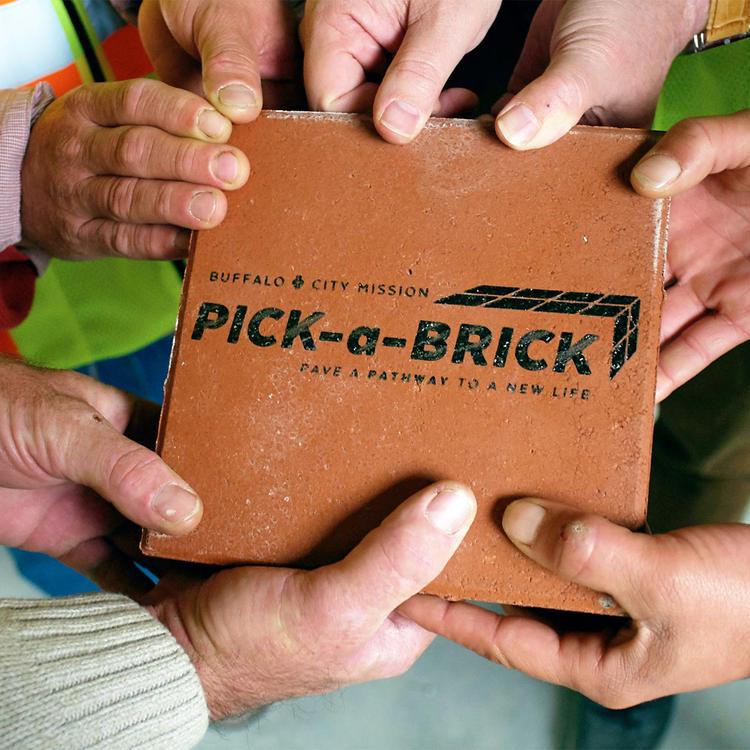 Making an impact.
As of the City Mission's ribbon cutting ceremony in March 2021, the Next Century Capital Campaign successfully raised more than $15 million. On the road to this achievement, 19 Ideas managed 10 events, alongside three milestone ceremonies for the Groundbreaking, Topping Out and Ribbon Cutting ceremonies, resulting in:
200+
unique pieces of earned media coverage
750+
landing page visitors in one month
77%
of total site traffic
Our city. Our mission.
Today, the new facility – the Alfiero Family Center of Hope and Promise – stands as a symbol of rebirth and renewal for the poor and homeless throughout the community. Through our partnership with the City Mission, we are immensely proud to have played a role in a far broader, and bolder, collaborative vision to set a new standard of collaborative care for every neighbor in need. Starting right here, in Buffalo, New York.