The Value of Google Analytics for Small Businesses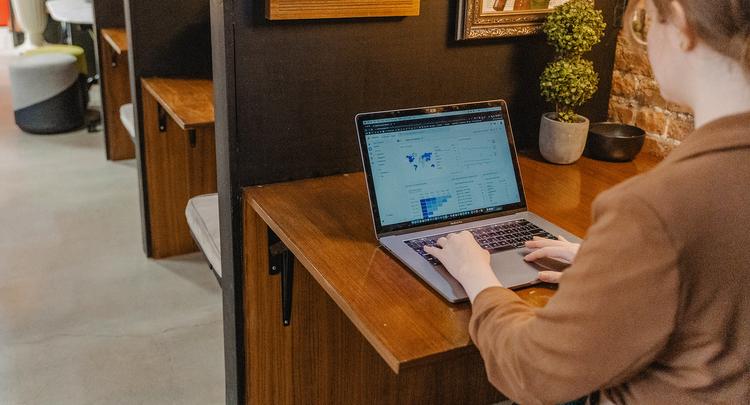 You can do your due diligence while in the research stages, spend hours upon hours on strategy and creative, and be ready to go live armed with content or product that will blow your audience's mind—but without data analytics working for you behind the scenes during the entirety of this process, how will you know the true impact of it all? To fully leverage analytics and maximize the potential of your hard work, you need to harness the power of data. Enter using Google Analytics for small businesses, the free web analytics platform that provides the tools necessary to increase ROI and drive sales.
There are more than a few reasons why Google Analytics is the most widely used web analytics tool on the market. Let's get into them!
Big benefits for small business
Owning a small business comes with some pretty big needs; luckily one of the benefits of understanding analytics is the ability to figure out where holes exist and fill them. Add Google Analytics to your website, and it will begin collecting data across a range of actions. Know what parts of a website people are viewing and gain insights on visitors.
By tracking the user journey, Google Analytics provides rich data about your customer, including location, channels, and devices used. Information around a customer's journey also includes on-site activity, goals achieved, exit points, and if they're a returning customer. With this information, your small business can get a better understanding of exactly what customers are looking for when they visit your website.
With Google Analytics, better understand:
Customer's journey to sale
Seasonal trends
Promotions effectiveness
Who is buying your products
How to manage multiple store locations
A great free tool
While enhancing your marketing and strategy may be the biggest draw to using Google Analytics for small business, this tool offers multiple benefits across its tremendous offerings:
Free to use
Simple to set up
Automatic data tracking
Large library of support articles
Access to data that can help grow business and improve website performance
Ability to leverage data to make intelligent business decisions
Useful reports and metrics
Because there is so much data available on Google Analytics for small businesses, it's important to leverage it to your advantage. Think about what matters most to your business and choose different reports to understand different aspects of your site traffic. Below are the top 5 we recommend:
Site Traffic (Users & Sessions): Insights into seasonal trends
Demographic Details Report: Who is most commonly visiting your site, and what products/types of content are they consuming? Also, find out if visitors are new or recurring.
Monetization Overview Report (E-commerce): Track purchases over time, identify trends, and understand the customer's journey to either purchase or fall off
Acquisition Report: Understand where site traffic is coming from and learn how to best drive traffic from channels that are high priority
Event and Conversion Tracking: Identify and track specific actions on your website. Understand user journey and drive more high-value actions
Is Google Analytics right for you?
How to use Google Analytics for small business is up to the marketer or owner themself. It's a robust tool with capabilities for both basic and in-depth reporting. If you're considering outsourcing your web and analytics management, consider the following: Do you have the staffing, time, and availability necessary? What marketing prowess, ROI, and scalability are you in need of? Depending on your answer, Google Analytics might be the free tool that can do the job.
If you do decide to outsource your data analytics, we should talk. Alternatively, if you are a digital marketer with experience in Google Analytics, we might have the job for you.