VIVID Aligner Box for ODL
Packaging you can smile about.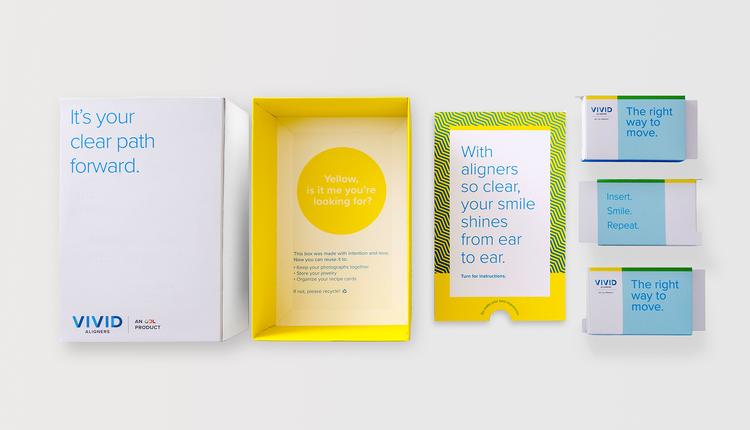 Orthodent Laboratory (ODL) is a digital orthodontics lab, providing solutions and products to orthodontists and confident smiles to their patients. They came to us to develop fresh packaging for their VIVID Aligners to compete with other national, name-brand competitors. The box design needed to reflect the personable and playful brand personality that sets ODL apart from the rest in the orthodontics industry, while highlighting the selling points of the aligners – custom, quality, and so clear they're invisible.
VIVID Aligner Box for ODL
The messaging on the box dances around the product's function— aligning teeth to perfect smiles while staying clear. To support the copy, we printed the words in a Spot Gloss UV, visible only in certain light, emphasizing the aligners' ability to almost disappear. The glossiness of the words contrasts against the tactile surface of the box, which we coated with a matte and velvety smooth Soft Touch finish.
When opening the box, user will find various phrases that surprise and delight, keeping them smiling all along the way. A bright yellow interior contrasts the subtle clean exterior.
The number of retainers included in each box varies based on the patient's need, so we included an instruction sheet to hide any open gaps that might be seen when the box is opened for the first time. All in, this is packaging you can clearly smile about.