Ingersoll Rand
Optimizing the sales process.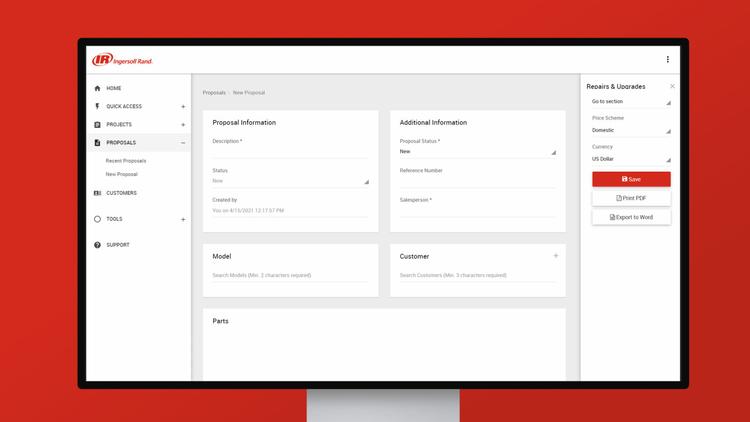 As a $12 billion global company, Ingersoll Rand advances people's quality of living by creating comfortable, sustainable and efficient environments. The company's products enhance air quality in homes and buildings, transports and protects food and perishables and increases industrial productivity and efficiency.
Ingersoll Rand's sales process is a complex entity required to sort thousands of products and billions of dollars each year across the company's international sales force. The company's sales tool was a custom-built solution tailored to their specific needs – however, additional functionality was required to allow for adaptations with changes in the business and sales environment.

Troubleshooting and optimizing for better efficiency.
The Centrifugal Compression division of Cameron International was purchased by Ingersoll Rand in 2015. Cameron had built their own custom Configure, Price, Quote (CPQ) solution used by sales engineers to quote new projects.
We stepped in to troubleshoot and optimize the existing windows forms application. Our revisions enabled a trouble-free experience for sales and application team members to generate proposals for buyers and distributors, as well as approve proposals without glitches and errors. At the same time, we created a separate responsive, rich web-interface application to replace the legacy windows forms application and open up the powerful quoting system to stakeholders outside Ingersoll Rand on any device.
Keeping the old program functional while also building a web interface, we were able to ensure the use of the custom application as it fits into Ingersoll Rand's global ERP solution and allowed the value of the custom-built solution to shine through.
Success by the numbers.
When you further examine the project, this was an all-encompassing effort by the team, one that is reflective of our approach to all of the work we do. Here's the breakdown of how we got to our desired end result.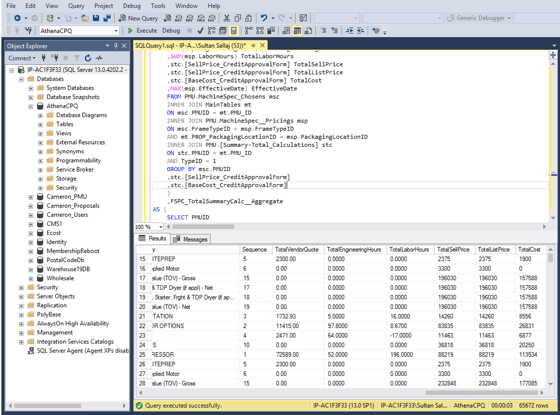 Our ideas in action.
Evaluate more than 200 forms of deprecated code
Repair bug fixes impacting functionality and performance
Organize code to counteract operational inefficiencies
Introduce significant improvements to Application Lifecycle Management
Replace current language (VB.NET) with C#
Expose data as web services and restful web API endpoints

The results are in.
Optimized ecosystem that serves as a working solution to better maintain and update
Streamlined information sharing capabilities between departments
Product owners now able to survey data using familiar relational database querying methods
Sales force is better served by being able to generate quotes and configurations anywhere on the internet using any device, and they are no longer forced to use desktop systems over VPN