D'Youville
Brand building with team spirit and a side of pie, on television and the web.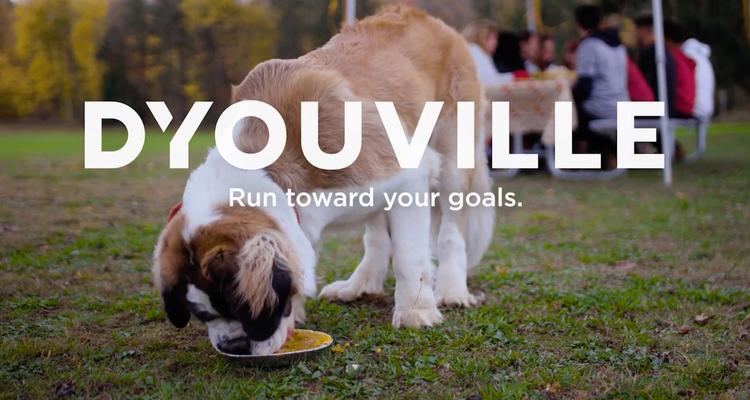 D'Youville wanted to show of the fun side of their brand with a TV commercial during the Buffalo Bills Thanksgiving Day football game. Their only requirement was to include their beloved Saint Bernard mascot, aptly named Saint. The rest was left to us, and we took full advantage of the opportunity to make them – and him – a star.
Our strategy was straightforward: show off the tremendous spirit of the D'Youville student body and the supportive, inclusive campus environment. Relying on Saint's star power, and a little bit of slapstick comedy for laughs, we created a story about a group of friends on Thanksgiving Day going for a big win with a surprise ending.
The result included a 30-second television spot – airing during the football game – and an extended 2-minute version of the story available on D'Youville's website and promoted on social media on game day.
We proudly partnered with Buffalo based production studio, dPost to create the spot.
Thanksgiving Day Television Commercial
Thanksgiving Day Television Commercial Extended Cut