Senior ASP.NET/C# Developer
Department: Development
Reports To: Development Director
Job Purpose:
This position provides critical support to the team for software development work and deliverables related to our clients for software, mobile app, and website development. In coordination with Brand Managers and Project Managers, this role works with all members of the team to ensure work is completed within established timeframes and to the required specifications defined in the scope of each project.
Essential Functions
Perform full-stack development with Microsoft development frameworks (C#, ASP.NET).
Perform front-end development and troubleshoot, as needed.
Integrate third-party software with existing web systems, as needed.
Test, debug and assist with the implementation of quality-control processes, as well as interface with and support both 19 Ideas' clients and development team.
Participate in the architectural and system design for new projects.
Lead and schedule code reviews with junior developers.
Mentor junior developers.
Turn around changes quickly and efficiently for on-time delivery.
Meet deadlines and hours caps.
Interface with third-party vendors on behalf of 19 Ideas and its clients, where needed.
Actively participate in daily standups and other company meetings.
Collaborate with team members to ensure that the proposed software, website, and mobile app concepts are executed within client-specified timeframes and budgets.
Offer new ideas and concepts to the 19 Ideas team and participate in creative ideation sessions as needed.
Contribute to weekly work-flow updates, both internally and client-facing, as well as attend internal Status meetings and discuss project progress.
Foster and maintain a positive and healthy working relationship with 19 Ideas team members as well as clients through both direct and indirect contact.
Liaise, communicate and manage effectively between employees and company leadership, including staying on top of emails and other internal communication and project management channels.
Utilize and update project management tools and software on a daily basis.
Qualifications
Bachelor's degree in Computer Science, Engineering or comparable experience developing web and mobile application projects.
Experience with C#, ASP.NET, .NET Core and Windows Desktop application development.
Experience with web technologies, such as Javascript (ES6), React/Angular/Vue, and Typescript, as well as writing semantic HTML and CSS/SASS/LESS.
Familiar with architectural patterns such as model-view-controller MVC and object- relational-mapping.
Experience writing and interacting with RESTful APIs.
Experienced working with SQL Server databases and writing stored procedures.
Proficient with source code repository concepts and tools such as GIT.
Experienced with unit testing and Test-Driven-Development.
Demonstrate effective writing skills, especially suited to communication via Ticketing Systems.
Be able to work in and positively contribute to a collaborative environment.
Be enthusiastic about innovation and creating new products.
Demonstrate effective management of simultaneous projects that vary in size and scope in a fast-paced, collaborative team environment while meeting deadlines and staying on budget. Proof of workflow efficiency and process is requested.
A healthy sense of humor preferred.
Knowledge of, and interest to continually learn, industry best practices.
Physical Requirements / Working Conditions:
Physical requirements of the job are typical of an office environment.
Working conditions of the job are typical of an office environment.
Apply Now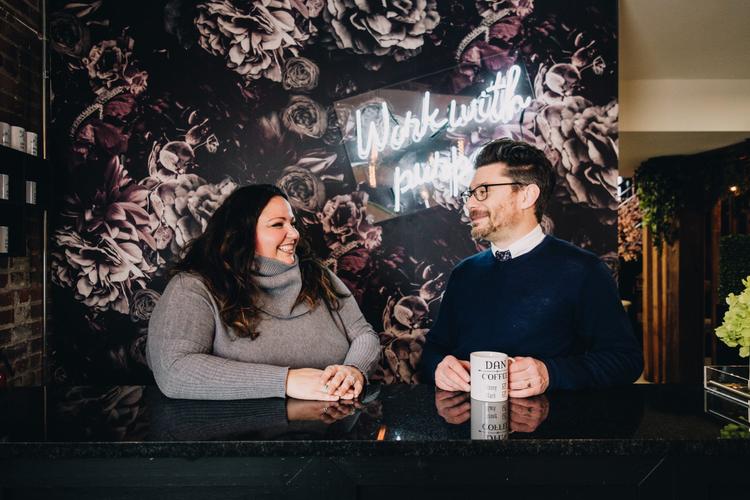 Elbow grease has its 
benefits

.
Competitive salary with bonus potential
Health insurance & wellness programs
401(k) with company match
Responsible (unlimited) PTO
Flexible/remote work policies
Company holidays & Holiday Shutdown
Professional development opportunities