When Does Managing Your Social Media Make Sense?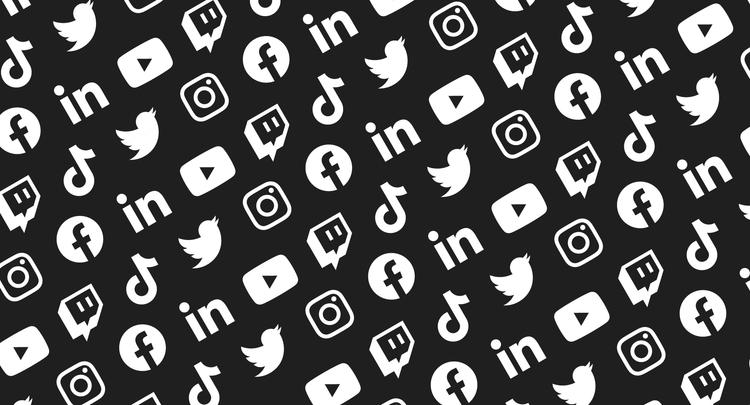 Social media is no longer optional. Managing it successfully is a reality for business owners like you. Your business must have a solid, informed social media management strategy and skilled, tactical application to ensure your social media accounts accurately represent your brand.
Both small businesses and large corporations need help to maximize the power social media and the internet offer. Because of its mercurial nature and analytical intricacies, managing your business's social media may prove difficult or even overwhelming. This could be true if these platforms also serve as a direct sales funnel in your business model.
Either way, social media and a strong internet presence remain essential to your business's branding, profitability, relevancy, and survival. Still have questions? Maybe you're wondering:
How do I know what platforms are suitable for my business?
In what circumstances can we manage our social media internally?
How can experienced partners maximize my social media's overall effectiveness?
We've got answers for you.
What is social media marketing?
Let's start by aligning on the definition of social media marketing. Social media is a broad term for web-based platforms designed to enable users to create and share content or to participate in social networking.
When it comes to social media marketing and management, we define it as using social media to build a company's brand, increase sales, and drive website traffic.
We know that strategically managing social media is a critical component of social media marketing because, when done effectively, it is a finely-tuned machine engineered to connect and interact with targeted consumers, collect data from your audience, and maximize sales.
Why do businesses/organizations need social media?
There are many reasons why your business needs social media.
Reach a wider audience. Today, social media marketing allows you to reach a larger audience than traditional advertising methods. By having a strategic social media marketing plan, you can connect with people worldwide and target specific demographics.
Build brand awareness. Social media allows you to increase your brand's visibility and demonstrate a strong brand identity. By consistently posting strategic content and engaging with your audience, you can build a loyal following of targeted audiences.
Increase website traffic. Social media is a powerful tool for driving traffic to your business's website if your team understands and implements best practices throughout the entire process, including the user journey on your website. Additionally, organizations like yours can attract new visitors and potential customers by sharing links to your website's blog posts, earned media, landing pages, or campaign funnels on social media.
Stay up-to-date with industry trends. By following relevant accounts on social media, you can stay up-to-date with industry trends and monitor your competitors. This supports your ability to make informed decisions about your marketing and business strategies.
When should you internally manage social media?
It can be challenging to recognize when to switch from managing your social media internally to hiring experts, but here are some key identifiers to help.
Small businesses
Managing social media internally may be more cost-effective for sole proprietors or very small businesses with little need for a web presence. Unless you find you're spending as much time creating and posting content as you are driving and closing sales. Then managing social yourself is likely costing valuable time you could use to generate income.
Hyper-focused on sales funnels
If your business is large enough to have a digital marketing team built on driving leads directly from the internet to sales funnels, managing social media internally may make sense. Internally integrating sales and digital strategy with social media marketing can be a smart move for businesses of this kind. If this doesn't describe your business model, your internal team will likely not have the experience needed to make the best and most effective use of your social media platforms.
When should you bring in a marketing partner?  
We've shared when it might make sense for your business to manage its social media internally, but there is another side. When does it make sense to bring in an outside expert?
Cost-effectiveness
If you want to maximize your reach, hiring experts for social media management is beneficial. A marketing agency is a collection of the experts needed to successfully develop, design, and deploy strategic social media marketing campaigns. Though you may be uncomfortable with outsourcing initially, the many benefits include a smarter allocation of funds.
Access to specialized expertise
We advise you to take command of your social media presence, but we recognize that it isn't easy. If your company lacks the expertise, it would be beneficial to outsource your social media management to an agency. Agencies have specialized expertise to help businesses/organizations develop and execute more effective social media strategies and campaigns.
Limited resources
If a business or organization has limited resources or expertise in social media marketing, outsourcing is a more practical option if you consider quality and the return on your investment. If your company needs more resources, managing your social media yourself can be an exercise in futility and even compromise your brand.
Start a project with us.
If your company communicates with new and existing customers through social media, consider outsourcing your social media management to 19 Ideas. We have the kind of expertise in digital marketing, data analytics, and creative campaigns that can boost your marketing efforts. We will effectively outline metrics, precisely target audiences, build impactful and innovative campaign materials and ensure you receive the most cost-effective and efficient return on your marketing dollar.